Guide to BMW Warning Lights: What Do They Mean?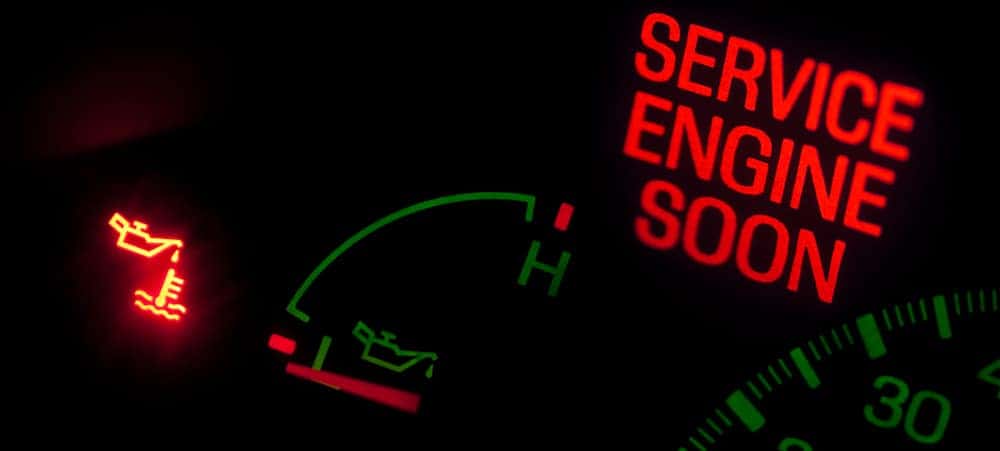 What is the purpose of all those BMW dashboard symbols? You can't talk with your car and ask if it's feeling okay; that's why it has dashboard warning lights to talk with you. When your BMW dash warning lights come on, it's a sign that you should visit a Chicago or Park Ridge BMW service center — even if it seems like a minor issue. We break down what the most common BMW warning lights mean so you can understand why it's important to take care of them as soon as possible. Let's take a closer look at the BMW warning lights and their meanings.
BMW Dash Warning Lights
Do you have questions about the BMW warning light meanings? There are a variety of BMW warning light symbols you might see, and it's important to know what these symbols mean. That way, you'll know if something needs immediate attention or not. Here are a few of the most important BMW dashboard symbols.
Fuel Light: This symbol indicates that you have approximately 30 miles left before you run out of gas in the Chicago area, so you'll want to stop at a gas station soon.
Oil Can: This symbol means that your BMW is need of an engine oil change. This is an opportunity for DIY maintenance, or you can schedule an oil change.
Tire Pressure Monitor (TPMS): When this illuminates it means that one or more of your tires is under-inflated. When this pressure warning light is red, it's a sign that there's a rapid tire deflation, and if it's yellow, it means that tire pressure is down by 10% or more. To solve these issues, you can put air into your tires or bring your car into your local BMW service center for an inspection or new BMW tires.
Engine Outline: When this light flashes, it's letting you know that there's an issue with your engine or some of the components. This is an instance where you'll want to have the systems checked as soon as possible.
Dynamic Stability Control (DSC): This is one of the BMW dashboard warning lights that's more informational. When this light is illuminated, it simply means that the traction control system has been activated.
Light Bulb: If you see this, one or more of the exterior light bulbs has gone out or is experiencing an issue. You can easily change a bulb at home in Oak Park, or you can schedule an appointment with a professional to get your vehicle checked.
Service Vehicle: When this light is red, your BMW is overdue for service. When it's yellow, it means your BMW is due for service soon. In either case, it's best to schedule a service appointment as soon as possible.
Understanding Service Needs with BMW Warning Lights
Now that you have a better understanding of some of the BMW dashboard warning lights, you'll know why to visit us when they come on. These BMW dashboard symbols can help you and us diagnose the issue with your vehicle. Have any questions about a warning light we didn't cover? Want to learn the proper way to jump start a car? Contact our service team today.
---
Perillo BMW Service Specials
4 Cylinder: $99.00
6 Cylinder: $119.00
8 Cylinder: $139.00
For more details please call 312-981-5200
*Excludes Diesel and M Models
Perillo BMW
1035 N Clark Street, Chicago, IL
Service: (312) 981-5200
Oil Change Prices
Expires:
4 Cylinder: $99.00
6 Cylinder: $119.00
8 Cylinder: $139.00
For more details please call 312-981-5200
*Excludes Diesel and M Models
Perillo BMW
1035 N Clark Street, Chicago, IL
Service: (312) 981-5200
BMW Value Service Oil Change
Expires:
Learn More About BMW Service
You're driving a precision-tuned luxury sedan or SUV and discover a puddle underneath it a few minutes after you've parked. You keep up with your service appointments; how could such a thing happen? Is it a BMW water leak under car or something else? First: Don't worry. If your car is leaking water, that's actually…

How to wash a car seems like it should be easy, but there are a few things that could go wrong and damage your vehicle if you aren't careful. You still want to turn heads around Chicago in your BMW, and knowing how to wash a car right will help with that. We're taking a…

What is the purpose of all those BMW dashboard symbols? You can't talk with your car and ask if it's feeling okay; that's why it has dashboard warning lights to talk with you. When your BMW dash warning lights come on, it's a sign that you should visit a Chicago or Park Ridge BMW service center…