Date Nights and Valentine's Day in Chicago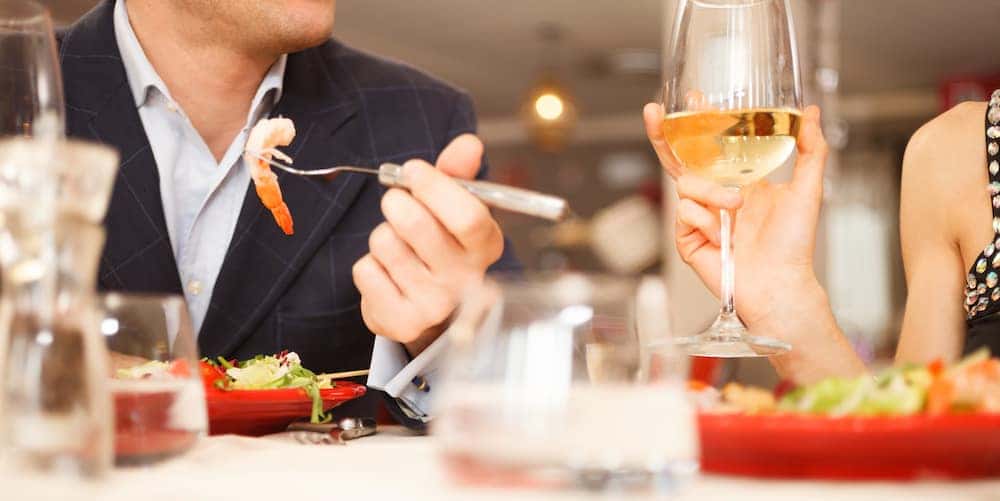 Valentine's Day is just around the corner, and if you're looking to impress a special someone this year, it's time to start planning a romantic Chicago date night! This city offers countless restaurants, accommodations, and activities to help show someone you care, but it can be overwhelming to put together the ultimate night out. We've put together some unique spins on the traditional Valentine's flowers, chocolate, and maybe even some ice!
Flowers at the Chicago Botanic Gardens
Looking for something besides roses? How about orchids! Take a break from the cold and enter the tropics at the annual Orchid Show at the Chicago Botanic Gardens. With over 10,000 colorful orchids in bloom, you'll have treated your date to a different kind of eye candy, and you can even bring a potted orchid home.
Chocolate Fondue at Geja's Cafe
For over 50 years, Geja's Cafe has been one the most romantic restaurants in Chicago, enchanting couples with its candlelit, intimate atmosphere and intoxicating fondue courses. You and your date can enjoy a full meal, or simply indulge in dessert, dipping strawberries, cherries, pound cake, and more into decadent melted chocolate. Reservations recommended.
Ice Skate in Millennium Park
Take the hand of someone you love and skate under the stars at McCormick Tribune Ice Rink. Enjoy a peaceful turn as you glide past the Bean and Michigan Ave, bundled up and cuddled close. Skate rentals are available, and this free activity is sure to warm your special someone's heart.
Valentine's Cruise on Lake Michigan
To pull out all the stops, bring your valentine on a romantic cruise on Lake Michigan. Several vessels have dinner and dancing packages, ranging from sit down service to buffets. Snuggle up to someone you love as you watch the Chicago skyline twinkle against the water.
Make Hearts Race with Perillo BMW
Perillo BMW loves being a part of the great city of Chicago, and if there's anything we can do to help make your Valentine's Day extra special, don't hesitate to contact us today!
More Around Chicago
Photo Credit: riotfest.org Contact Us If you love music festivals then Chicago in the summer is the place to be. With a rich musical history, there is a wide variety of music festivals to choose from depending on your tastes, so check out our guide before planning a visit to the city from Park Ridge or…

Valentine's Day is just around the corner, and if you're looking to impress a special someone this year, it's time to start planning a romantic Chicago date night! This city offers countless restaurants, accommodations, and activities to help show someone you care, but it can be overwhelming to put together the ultimate night out. We've…

Whether it's your in-laws visiting who need somewhere a little extra nice to stay, you want to spend the weekend at a Chicago music festival, or you're planning a staycation in the best city in the country, it's nice to have a list of the best downtown Chicago hotels in your back pocket. Perillo BMW is…