How to Change Your Wiper Blades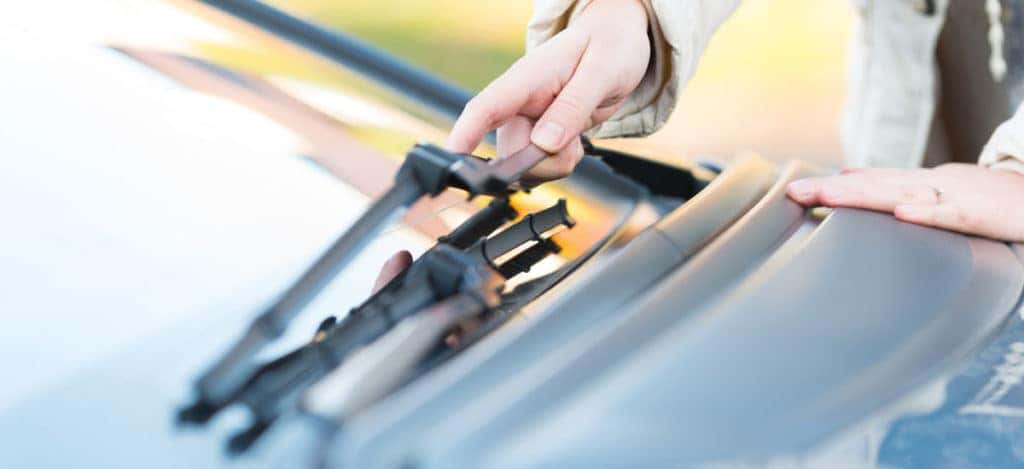 Having functional windshield wipers is imperative in the fall season. There's too much rain, sleet, and snow to risk a cloudy view out the windshield. Fortunately, it's easy to change your wiper blades on your own.
The first step is to buy a new set of blades. You can get these at a car parts store or check in for some Original Equipment Manufacturer wiper blades at Perillo BMW.
Once you have the new blades in hand, it's time to make the swap. Lift your wiper arms up so that they're sitting perpendicular to the windshield. It's a good idea to place a towel down along the bottom of your windshield to protect it in this process. If a wiper arm snaps down without a blade on it, the impact can crack the windshield.
Find the tab near the hinge of the blade and push it down to remove the old blade. Do the same with the other arm, then replace the new blades by snapping them into place just as the old ones were installed.
You should change your wiper blades whenever you notice heavy streaking, skipping, or squeaking. As a general rule of thumb, blades need changed every six months. Now that you know how to do it yourself, you should have no problem keeping your wiper blades fresh and your visibility clear.
If you need help changing your windshield wipers or you would prefer to have them changed by a professional, or you're wondering why your car is leaking, stop by Perillo BMW. Our service department is always happy to assist you.