New BMW 5 Series Details Announced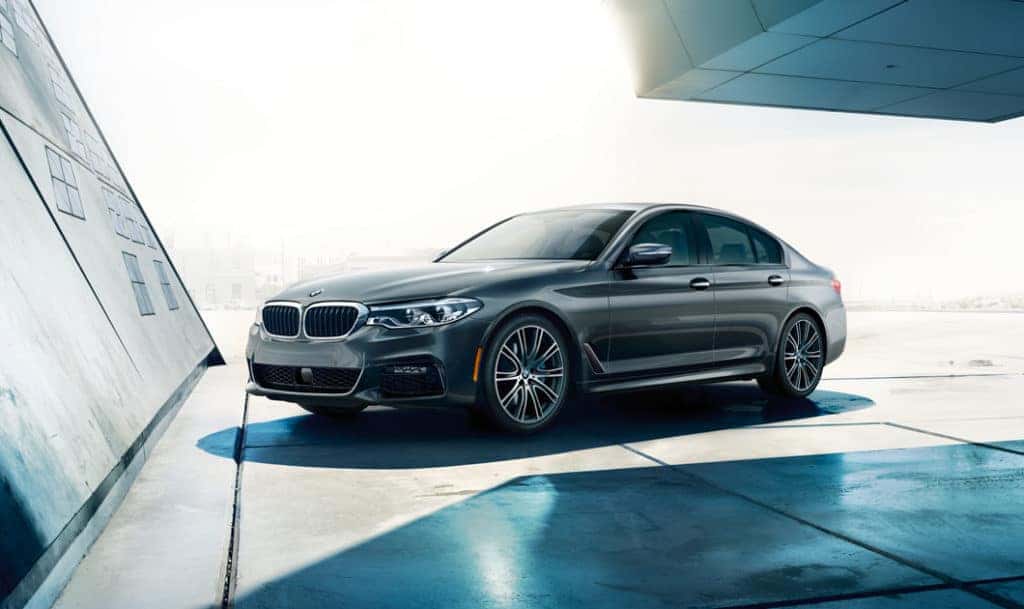 The new BMW 5 Series, which will debut in 2017, received an extremely thorough write-up from BMW on their blog in October. The new 5 Series will be redesigned from the ground up with awesome new features, a cool new look, and improved engineering.
The 2017 5 Series is redesigned on nearly every level, but the most exciting thing about it is the new technology. It will have all kinds of remote features previously only available on the 7 Series and some that are totally new. The Remote Parking function lets you park your car from outside of it, and the surround view camera system will give drivers the availability to see a remote 3D view of their vehicle.
The 5 Series will also have the latest iDrive technologies, Gesture Control for easier than ever in-car app use, and so much more. The 5 Series is extremely lightweight and sports phenomenal safety features, plus a plug-in hybrid option.
There was also a ton of work put into the body of the 5 Series to improve the chassis, suspension, and ride quality. Rear-wheel steering is now available even on all-wheel drive vehicles, giving you the best of both worlds in terms of safety, control, and driving fun.
This barely scratches the surface of everything new in the 2017 5 Series. You can learn more on the BMW website.
You might also like to mear more about the 2018 5 Series.