5 Things to Do in Chicago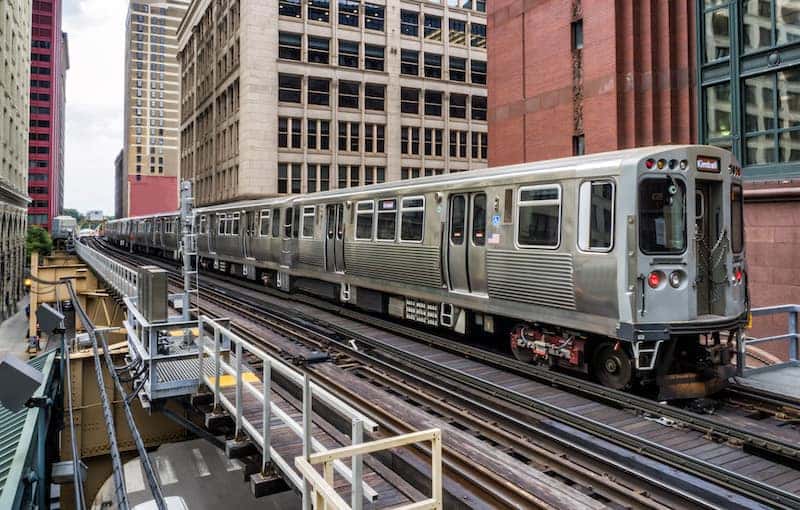 Summer's here, and the living is easy – at least if you live near the Windy City! With world-class museums, Michelin-rated restaurants, and award-winning music venues, there is no shortage of ways to entertain yourself in Chicago. We have 5 things to do in Chicago if you're new to the city or want to experience it again for the first time–then be sure to check out our guide to visiting Wrigley Field!
Art Institute of Chicago
Voted the #1 Museum in the World by respondents on TripAdvisor, the Art Institute of Chicago features over 95,000 works in their vast rotating collection, many by masters such as Matisse, Picasso, Seurat, Monet, and many, many more. Visitors are encouraged to explore exhibits that focus on classical, modern, and contemporary painting, sculpture, and photography and learn about the Institutes many conservation programs.
Chicago Pizza
Long credited as the birthplace of deep dish pizza, Chicago is awash with delightfully quirky eateries that specialize in the beloved dish. Some of the top choices, according to residents and visitors alike include Lou Malnati's with multiple locations across the city, this Chicago-style specialist is consistently ranked in the top 5. Other favorites include Spacca Napoli, a Neapolitan-style pizzeria, and Piece Brewery and Pizzeria.
River Tours
The Chicago River provides a unique way for visitors to see the city from a new angle while learning about architecture and history and there are plenty of companies happy to take advantage of the busy waterway. Schedule a tour with Shoreline Sightseeing, Seadog Cruises, or Chicago's First Lady Cruises and gain a new perspective on the city.
Millennium Park
Chicago's waterfront Millennium Park not only features acres of green space, free music, and regular public events and art exhibits, it also provides easy access to the Shedd Aquarium, Buckingham Fountain, The Field Museum, Grant Park, the Navy Pier, Cloud Gate and much more. If you go nowhere else on your visit to Chicago, see Millennium Park and take in the culture and pulse of the city from its central greenway.
Sears Tower Skydeck
If you aren't afraid of heights, or maybe even if you are, check out the unique Sears Tower Skydeck. The platform, located on the 103rd floor of the tower, is made entirely of high-strength transparent glass and extends out beyond the building, providing visitors with the illusion of floating high above the city. Step out and look 1,353 straight down or take in a 360-degree view that takes in 4 states!
Of course, if these activities don't strike your fancy, check out the Chicago music festivals in the summer, or explore holiday activities in the winter, as well as plenty of indoor activities. If you don't see your favorite here, make a suggestion below and let the world know what you think they should be doing on their next trip into the city!
More to Do in Chicago
Photo Credit: Wrigley Field Facebook Wrigley Field is an iconic landmark in Chicago, and many baseball fans from all over the country make it a point to visit this stadium at least once in their life. While Wrigley Field is primarily home to the Chicago Cubs, it serves as a great space for concerts too….

Valentine's Day is just around the corner, and if you're looking to impress a special someone this year, it's time to start planning a romantic Chicago date night! This city offers countless restaurants, accommodations, and activities to help show someone you care, but it can be overwhelming to put together the ultimate night out. We've…

Chicago is one of the best places in the world to live. There is never any shortage of fun and amazing things to see and do. The holiday season is especially magical and here are some of the best holiday activities in Chicago. Contact Us Winter WonderFest For the 18th year, everyone can enjoy a…