Tips for Visiting Wrigley Field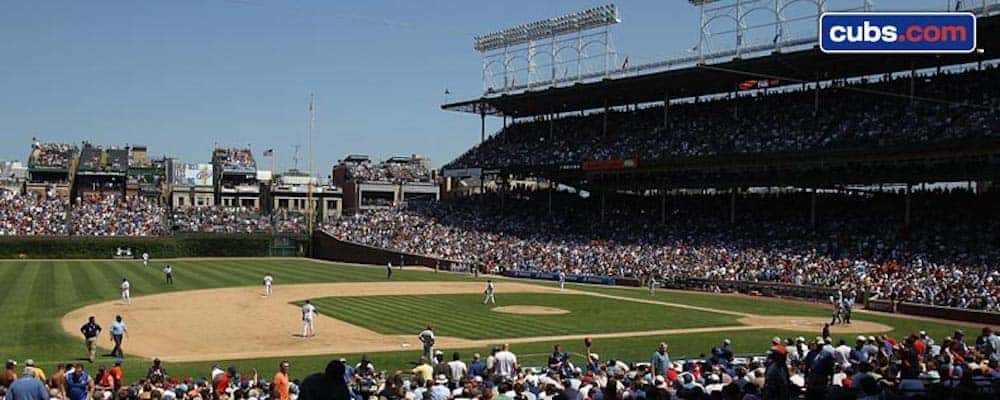 Wrigley Field is an iconic landmark in Chicago, and many baseball fans from all over the country make it a point to visit this stadium at least once in their life. While Wrigley Field is primarily home to the Chicago Cubs, it serves as a great space for concerts too. Find out all the things you should know before going to Wrigley Field, and contact Perillo BMW near Park Ridge with any questions.
Wrigley Field Address
Wrigley Field is located at 1060 W. Addison Street. If you love the movie Blues Brothers, then you may already know this–ex-con Jake Blues tells an unwitting police officer that he lives at this address, and the officer gets all the way to the famous front entrance of Wrigley Field before realizing he's been duped.
Wrigley Field Parking
Wrigley Field is located in the bustling Wrigleyville neighborhood on the north side of Chicago, which means you'll be very limited on parking. In fact, Wrigley Field parking pretty much relies on public parking, as there's limited field-related parking on site. Instead, you should use these parking tips:
Use a ride share service: Instead of driving yourself, let a ride share service like Uber or Lyft bring you to the field. This way, you don't have to worry about parking at all.
Use public transportation: There is a lot of public transportation around Wrigley Field, so consider taking a CTA bus or the "L" rapid transit to the game.
Park somewhere else: Use apps like SpotHero to help you find nearby Chicago parking that won't cost a fortune.
Hotels Near Wrigley Field
If you are visiting from further away, there are also plenty of downtown Chicago hotels you can stay in. This will also allow you to take more time exploring the city while you're here. Walk around and enjoy some of the local restaurants and bars that are close to the field, visit world-class museums, or head to the lake.
Wrigley Field Nightlife
There are so many restaurants and bars located very close to Wrigley Field. Clark Street, right in front of Wrigley field, is crawling with bars like The Cubby Bear, Sluggers, and Casey Morans, but if the Cubs just won a game they can get pretty rowdy. If you want a quieter atmosphere you'll want to walk a few blocks away from Wrigley.
Get More Tips at Perillo BMW
When you want tips for visiting Wrigley Field, info on Chicago music festivals, the best hamburgers in Chicago, or other recommendations for tours and things to do in the Oak Park area, let Perillo BMW assist you. While you're here, find out how to dog-proof your BMW.
More From Perillo BMW
Drivers from Chicago to Park Ridge are gravitating toward the impressive 2020 BMW 5 Series. One of the most luxurious features of this vehicle is the opulent BMW 5 Series interior. On the inside, you'll find plenty of BMW 5 Series seats to transport your entire family for your next adventure out of Chicago. Better still,…

Interested in a new 2020 BMW X3? At Perillo BMW in Chicago, we offer a wide array of vehicles for our Park Ridge drivers to browse through! Read some of our highlights of 2020 BMW X3 reviews to see what auto industry experts have to say about this stellar SUV. Read on below to see what The…

If you are looking for a luxury SUV, you need to read the 2020 BMW X5 review. That's right, the reviews are in, and there have been essential updates added. In 2019, the fourth generation of the X5 came to be, and this year, there have been changes. Whether you are taking leisurely drives in…